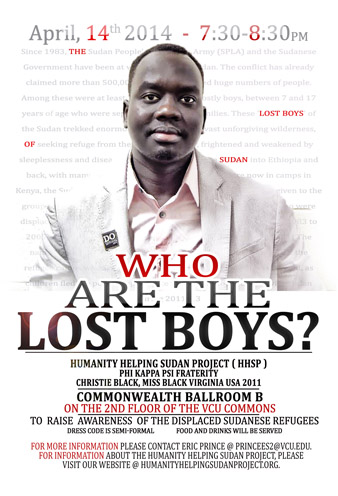 Who Are The Lost Boys:
Date – 04/14/2014
Time – 7:30pm – 8:30pm
Location – Commonwealth Ballroom B on the 2nd floor of the VCU Commons
An event to raise awareness for the displaced refugees of South Sudan. The Lost Boys are a group of 20,000 displaced and orphaned boys during the Second Sudanese Civil War. The event serves to explain to Richmond why they should care, how it effects, what they can do to help, and what is currently happening in South Sudan.